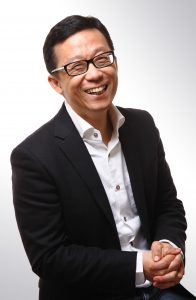 This case is prepared by Anson Chan, Enson Hui, Daniel Lam and Kelvin Lam. Among the numerous entrepreneurs, the one that we chose is Ricky Wong.
Ricky Wong, a successful entrepreneur, who has a great contribution on the development of the telecommunicatino nowadays. Many people are admired for his achievement in the industry. However, has anyone thought about how a guy who supposed to become an electronic engineer has turned out to such an influential person in Hong Kong?


The beginning of journey
Ricky Wong was born on 13 December 1961. He has received a bachelor degree of electronic engineering when he was 24. When his family and his friends assumed that he would continue his career pathway in the field of electronic engineering, to their surprise, Ricky has turned his eye on the long-distance telecommunication market which started his journey to become a successful entrepreneur afterwards.
Ricky's career does not start with contributing in the telecommunication market. His entrepreneurship path started as early as 17, opening the first private tutoring school for students in Hong Kong and earned HKD$40,000 (US$5128 in the 60s). This was reported in many interviews by local press through the years as the market was inspired by his business idea of bringing in non-taxed engineering textbooks from Taiwan when he was only 21, It This showed that Ricky have certain new insight on making business decision and he was good at observing the resources in different countries, trying to use imported goods to relieve the problem of scarcity in local market.
The First Step in Telecommunication Market
After collecting several experience in the private tutoring school's market, he did not continue his career in tutorial market. Instead he was attracted with the call-back IDD service[1] in Hong Kong. At that period of time, IDD market is monopolized by the Hong Kong Telecom Limited. As the market was monopolized, there is no price competition and therefore the Hong Kong Telecom Limited can set a high price for the service it provided. For instance, a one minute long-distance call service was charged for HKD$12 which was very expensive at that time. Nevertheless, with his business insight, he was inspired by the liberalization of using call-back in the telecom market in Canada. He then wrote a letter to persuade the Hong Kong government to widen the IDD market as reference to Canada. He gained the permission from the Hong Kong government successfully afterwards and eventually established his first telecom business City Telecom Limited, which started his engagement in the Telecom market of Hong Kong.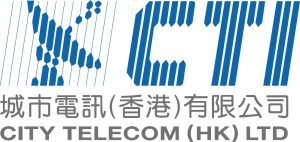 After gaining the permission to operate, Ricky recognized that it was important to gain market share in order to stabilize his business. In order to get involved in the market quickly, he launched a series of price and non-price competition with Hong Kong Telecom Limited and other rivalries. First, he engaged a sharp price cut for the IDD service to slice the market share of Hong Kong Telecom Limited. As the IDD market has changed from monopoly to oligopoly, Hong Kong Telecom Limited was also forced to respond and reduce their price on the service in order to maintain their market share. Furthermore, in 1990s, he also engaged a 'Ultimate Price Guarantee' scheme, which provided an extremely low price for the IDD service compared to other telecom companies which mainly associated with Hong Kong Telecom Limited.
On the other hand, Ricky has also engaged in the non-price competition with Hong Kong Telecom Limited. He has introduced a series of advertisements to promote for the 'Ultimate Price Guarantee' scheme. The 'Bargain Superman' advertisement series has greatly influenced the citizens' impression on the 'Ultimate Price Guarantee' scheme which helped City Telecom Limited to gain an explosive growth of popularity and reputation in the market at that time. Other telecom companies are further forced to cut the price of IDD services. As a result, from the enduring price and non-price war, the price for the IDD service has been reduced up to 50% and City Telecom Limited has also acquired a certain proportion of market share successfully in the IDD service and local telecom market. In late 1990s, the City Telecom was also listed in the Hong Kong Exchange and Clearing Limited (HKEx) with an ADR Listing on the Nasdaq National Market in the US as expanding their capital by selling its share and enlarging the scale of the company. More than that, City Telecom also become the first company receiving the license of ISR voice service in Hong Kong.


The Ending Point of the Pathway
Implementing these business decisions, the company had an exponential growth in the consolidated turnover and profit since the financial year 2000[2]. After dominating the market for 12 years, City Telecom finally decided to sell all the City Group's telecom business include HKBN to CVC Capital Partner in order to adjust its focus on multimedia aspect, including movie and television programme production.
Starting by being the entrepreneur of a private tutoring school, ending with gaining a large sum of money by selling the share of City Telecom, Ricky Wong got a great success in his entrepreneur pathway.
From Ricky Wong's battle, we can conclude a successful entrepreneur attributed to several determinants. Ricky Wong has a business insight on searching potential market and opportunities. Although risks come with opportunities and there is no guarantee that investment would return, he is always confident with his decision and strategies at all time. With his persistence in his policy, he finally received a fruitful outcome for his business. From his career, we realized that an entrepreneur has to bear risk and should has the ability to accept loss and failure at any time. If we persist and strive for our targets, we can surely make 'impossible' to become 'I'm possible'.
Reference:
https://en.wikipedia.org/wiki/City_Telecom_(Hong_Kong)
http://tel_archives.ofca.gov.hk/zh/c_bd/completed-cases/t55-00C.pdf
https://en.wikipedia.org/wiki/Ricky_Wong_%28Hong_Kong_businessman%29
http://tel_archives.ofca.gov.hk/zh/ca_bd/case_closed/T223_01.pdf
https://en.wikipedia.org/wiki/Oligopoly
https://zh.wikipedia.org/wiki/%E5%9F%8E%E5%B8%82%E9%9B%BB%E8%A8%8A
[1] IDD Service – refers to In